From now on, Gamm will be present on the market with a new image: a rebranding coming from the need to give anew identity to the company conceived in 1958, while preserving the historical origins as well as its market positioning.
The operation is the result of generational change that the company has been gradually addressing in recent years. In this regard Franco Agosti, Gamm's President, states:
"The generational change is nothing more than an exchange: we need to find the right balance between old and new, between past and future. We 'elder experts' can only lead by example and show the way, but the young are the ones who will go forward, with their ideas and their choices".
The will behind the rebranding is to adapt the entire communication system to today's tools, starting from the whole redefinition of the catalogue, in order to facilitate a simple, logical and intuitive consultation, as well as the price list.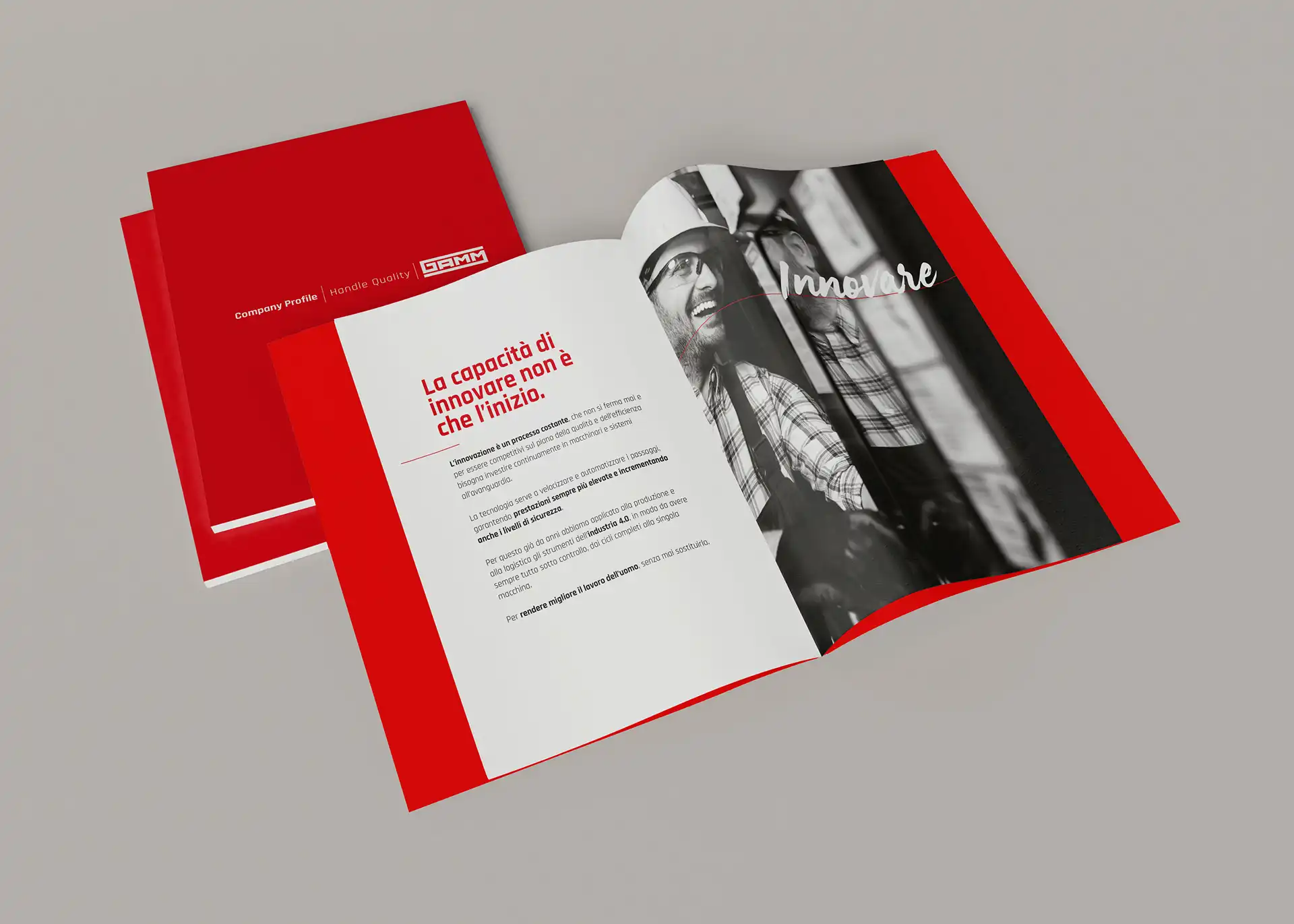 To this end, was developed a new website, online from today: a real platform where to browse through our products, divided into families, thanks to a user-friendly system of filters.
The new Gamm brand, refreshed in the graphics in order to be in line with current trends but well recognizable as usual, was then declined on the whole stationery material.
One more key tool is the company profile, which tells about the identity, history, mission, vision and values that have accompanied the company for over 60 years.
At last, we strengthened the online communication through news, newsletters and the constant updating of the LinkedIn Corporate page.
Do you need more information?
Send us an email, we will be happy to answer all your requests.
Read other articles
Gamm presents the new PNB and PNBX pistons

With the aim of offering high-performance products that can facilitate operations more than ever, Gamm presents the new PNB – PNB/C, burnished steel, and PNBX – PNBX/C, stainless steel AISI 303 pistons with "flag" lever.